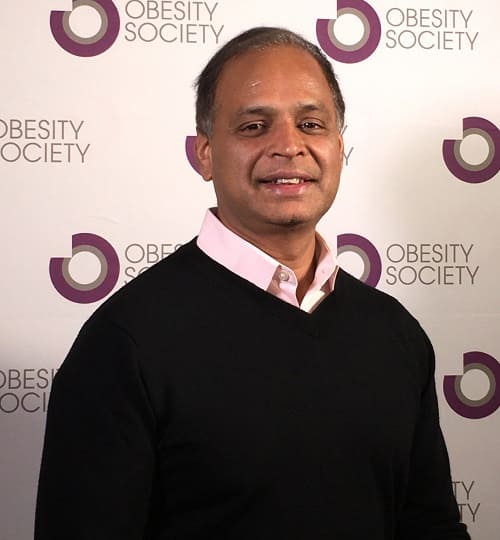 Srinivas C Kota MD Earns Obesity Medicine Board Certification
Bolingbrook, Illinois, May, 2020—Premier Physicians is pleased to announce that our Medical Director, Srinivas C Kota MD has been certified with top honors by the American Board of Obesity Medicine (ABOM) as an ABOM diplomate.
DrSrinivas Kota is one of 4100 select physicians who are ABOM diplomates across United States and Canada as of this year.ABOM diplomates are physicians who undergo rigorous training in obesity medicine and an extensive examination process to achieve this designation.
The American Board of Obesity Medicine serves the public and the field of obesity medicine by maintaining standards for assessment and credentialing physicians. Certification as an ABOM diplomate signifies specialized knowledge in the practice of obesity medicine and distinguishes a physician as having achieved competency in obesity care.
According to the Centers for Disease Control and Prevention, more than 42 percent of U.S. adults cope with obesity, which is associated with a higher risk for heart disease, cancer, diabetes, stroke and other musculoskeletal and vascular problems. Obesity has been officially recognized as a disease by the American Medical Association since 2013.
Dr. Srinivas Kota completed his residency in Internal Medicine at Montefiore Medical Center, Albert Einstein College of Medicine, New York and is board certified by the American Board of Internal Medicine as of 1997, with recertification in 2007 and again in 2017. Dr. Srinivas Kota is also Board Certified and fellowship trained by the Metabolic Medical Institute, University of South Florida in Functional and Nutritional Medicine in 2017.
Dr. Kota has a passion for combiningmedical expertise with emerging science, and using a systems biology approach to diagnosing, treating, and maintaining optimal health.
Dr. Kota practices in Bolingbrook, Illinois, and is affiliated with Edwards Hospital Naperville and Amita Bolingbrook Hospital.
Premier Physicians is excited to announce the launch of our new division, Kota Metabolic Institute, Center for Obesity, Metabolism and Nutrition.
Click here to know about Semaglutide, GLP-1 Receptor Agonist, A Novel Anti-Obesity Once Weekly Injection for Weight Loss
Obesity Overview Presentation

View Slides

View/Download PDF
You will need the Adobe Reader to view and print these documents.